PATROLS celebrates International Women in Science Day 2021
The PATROLS project celebrates the International Day of Women in Science with a look at the scientists that drive the project.
PATROLS brings strong representation of women in science within its delivery, including the coordinator, Professor Shareen Doak and 5 of the 8 Work Package leaders.
The project is also supporting women in science through its Early Career Research network which recently released videos highlighting the work of several Early Career Researchers - all women in science.
Meet all those great scientists behind PATROLS.
Professor Shareen Doak, Swansea University (UK)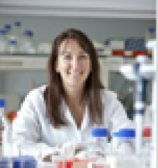 Shareen Doak is Professor of Genotoxicology and Cancer in Swansea University Medical School and leads the In Vitro Toxicology Group. Shareen is a UK and EUROTOX Registered Toxicologist, an invited Fellow of the Royal Society of Biology (FRSB), an elected Fellow of the Learned Society of Wales (FLSW) and Editor-in-Chief of the Mutagenesis Journal.
Professor Barbara Rothen-Rutishauser, Adolphe Merkle Institute, University of Fribourg (CH)
As Professor of BioNanomaterials, Barbara is an expert in the field of cell-nanoparticle interactions in the lung, with a special focus on 3D lung cell models and various microscopy techniques such as laser scanning and transmission electron microscopy. She published > 270 peer-reviewed papers and is an associate editor of the journal "Particle and Fibre Toxicology". Barbara is the Faculty Delegate for the Advancement of Young Researchers and Women within the NCCR Bio-Inspired Stimuli-Responsive Materials and the recipient for the 2019 Materials Today Agents of Change Award with two colleagues.
Professor Vicki Stone, University of Heriot-Watt (UK)
Vicki is Director of the Institute of Biological Chemistry, Biophysics and Bioengineering and an elected Fellow of the Royal Society of Edinburgh, the Royal Society of Chemistry and the Royal Society of Edinburgh, as well as an Honorary Principal Scientist at the Institute of Occupational Medicine. She has published over 130 publications on particle toxicology and was recognised by Thomson Reuters as one of the top 1% of all researchers in the world for the most cited publications in the field of Pharmacology and Toxicology.
Professor Martina Vijver, Leiden University (NL)
As Professor at the Institute of Environmental Sciences, Martina's research field is in Ecotoxicology. Obtaining realistic predictions and measurements of how existing and emerging nanomaterials and chemicals potentially affect our natural environment and the organisms living therein is essential to provide the necessary tools to assess and mitigate ecosystem threats. She has more than 137 peer-reviewed publications to her name and is (co-) founder of the Researchers in Science for Equality network, a platform for female scientists at the Faculty of Science.
Dr Anna Costa, CNRS (IT)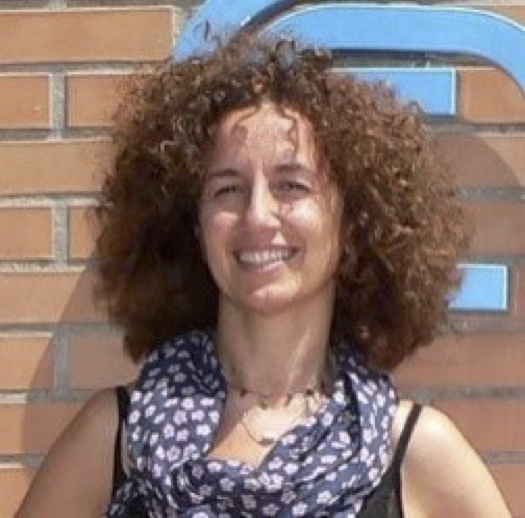 Since 2008, Anna has been a researcher at the ISTEC-CNR Faenza (Institute of Science and Technology for Ceramics, former IRTEC, Istituto di Ricerche Tecnologiche per la Ceramica) with a permanent position, Materials and Processing for Energy Applications Group. Her focus is on research and development of innovative processes for the synthesis and functionalization of ceramic nano powders; synthesis and characterization of colloidal systems applied to surface functionalization (coating, core-shell structures, granulation), to casting processes and pre-sintering treatments
Dr Ilaria Zanoni, ISTEC-CNR (IT)
Ilaria Zanoni obtained her PhD in Nanotechnology at the University of Trieste and has a Post-Doc Research Fellowship at ISTEC-CNR in Faenza. She gains experience in nano-toxicology and nanosafety fields, with the use of safety-by design approaches. She is expert in nanoparticles physio-chemical characterization, especially on SP-ICP-MS technique, and in dermal and oral in-vitro studies.
Dr Angela Kämpfer, IUF – Leibniz Research Institute for Environmental Medicine (DE)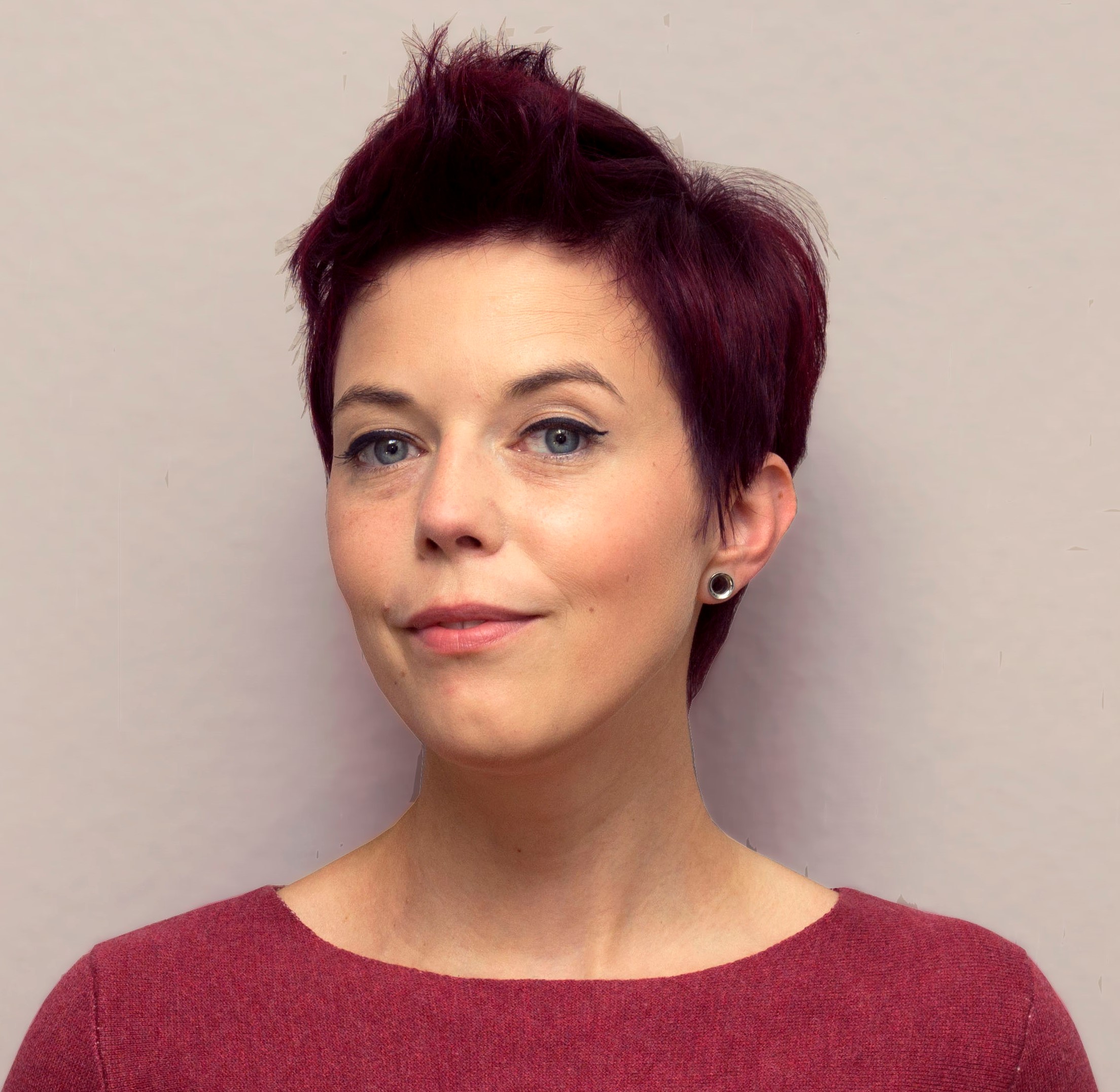 Angela is a postdoctoral researcher in the Schins lab studying particle-induced inflammation and DNA damage. Her research focus is on the effects of nanomaterials on the gastro-intestinal tract taking into consideration variable factors like health status, digestion processes, and the microbiota. She strives to further advance in vitro models and testing strategies to support the long-term goal of reducing and replacing animal testing. Watch her video on Impact of model complexity on ENM toxicity – an example for intestinal in vitro systems.
Dr Trine Berthing, National Research Centre for the Working Environment (DK)
Trine was one of the first in Denmark to obtain a university degree in Nanoscience. Since then she has been working as a post doc and microscopy specialist within nanosafety. Her focus is on biodistribution and toxicity of nanoparticles. In particular, where particles accumulate in for example lung and liver, and how and when they are excreted – a contribution to ensure the safe use of nanomaterials. Watch her video on Localisation of nanoparticles in liver - in vivo and in vitro.
Dr Samantha V. Llewellyn, Swansea Univeristy (UK)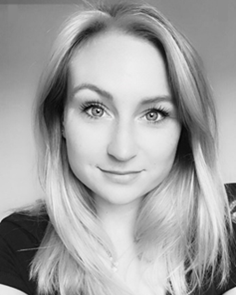 Samantha V. Llewellyn is an early career researcher, who's journey into the world of in vitro toxicology began with a research master's degree assessing the effects of gold and silver engineered nanomaterial exposure upon human lung epithelial cells and telomere integrity. Currently, Samantha is a research assistant for the In Vitro Toxicology Group at Swansea University working on the Horizon2020 PATROLS project developing advanced in vitro 3D Liver models for engineered nanomaterial hazard assessment and chairs the Early Career Research Network at PATROLS. Watch her video on Advanced ENM exposure regimes for more realistic dosing scenarios on 3D liver models in vitro.
Dr Anne Bannuscher, Adolphe Merkle Institute, University of Fribourg (CH)
Anne studied Chemistry at Technical University Berlin. Shewas already able to contribute to nanotoxicology-based projects (NanoGEM, MARINA) in her master's thesis. Anne went on to do a PhD in this field on the ERA-NET SINN project NanoToxClass. Thereby, she investigated the MoAs, supported grouping approaches and risk assessment of NM by using systems biology approaches. Afterwards, Anne moved to the PostDoc in Barbara Rothen-Rutishauser's group and am now part of PATROLS. She use her expertise and experiences in the research of advanced in vitro lung models for NM hazard assessment.
Bregje Brinkmann, Leiden University (NL)
Bregje is PhD candidate at the Institute of Environmental Sciences. She received a MSc degree in Biological Sciences from the University of Amsterdam, where she studied microalgae and cyanobacteria in relation to nutrient dynamics and cyanotoxins. Her PhD research focuses on the role of host-microbiota interactions in nanotoxicity, using zebrafish larvae as a model organism. Bregje presented this work in the PATROLS ERC webinar series, and shares additional visualizations of her work on her website.
Dr Kirsty Meldrum, Swansea University (UK)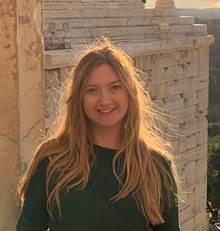 Kirsty completed her PhD at Imperial College London investigating the potential impacts a nanoparticle catalyst had on a murine model of asthma. She then began her postdoc position at Swansea University as a member of the PATROLs project, specifically developing advanced lung models for the hazard assessment of engineered nanomaterials. Kirsty has presented this award winning research at many National and International conferences and has recently been successful in applying for grant funding to further our understanding of nanomaterials. Watch Kirsty's video on Developing an advanced in vitro alveolar human lung model.